Il cardigan è l'elemento del guardaroba femminile più pratico ed elegante. Con il termine cardigan facciamo riferimento a modelli che sono avvolgenti, lunghi e voluminosi: la tipologia over che abbraccia e riscalda il corpo.
E' così versatile che si adatta facilmente non solo allo stile casual, ma diventa un capo innovativo da indossare anche di sera.

The cardigan is the element of the most practical and elegant women's wardrobe. With the term cardigan we refer to models that are enveloping, long and voluminous: the over type that embraces and warms the body. It is so versatile that it adapts easily not only to casual style, but becomes an innovative garment to wear even in the evening.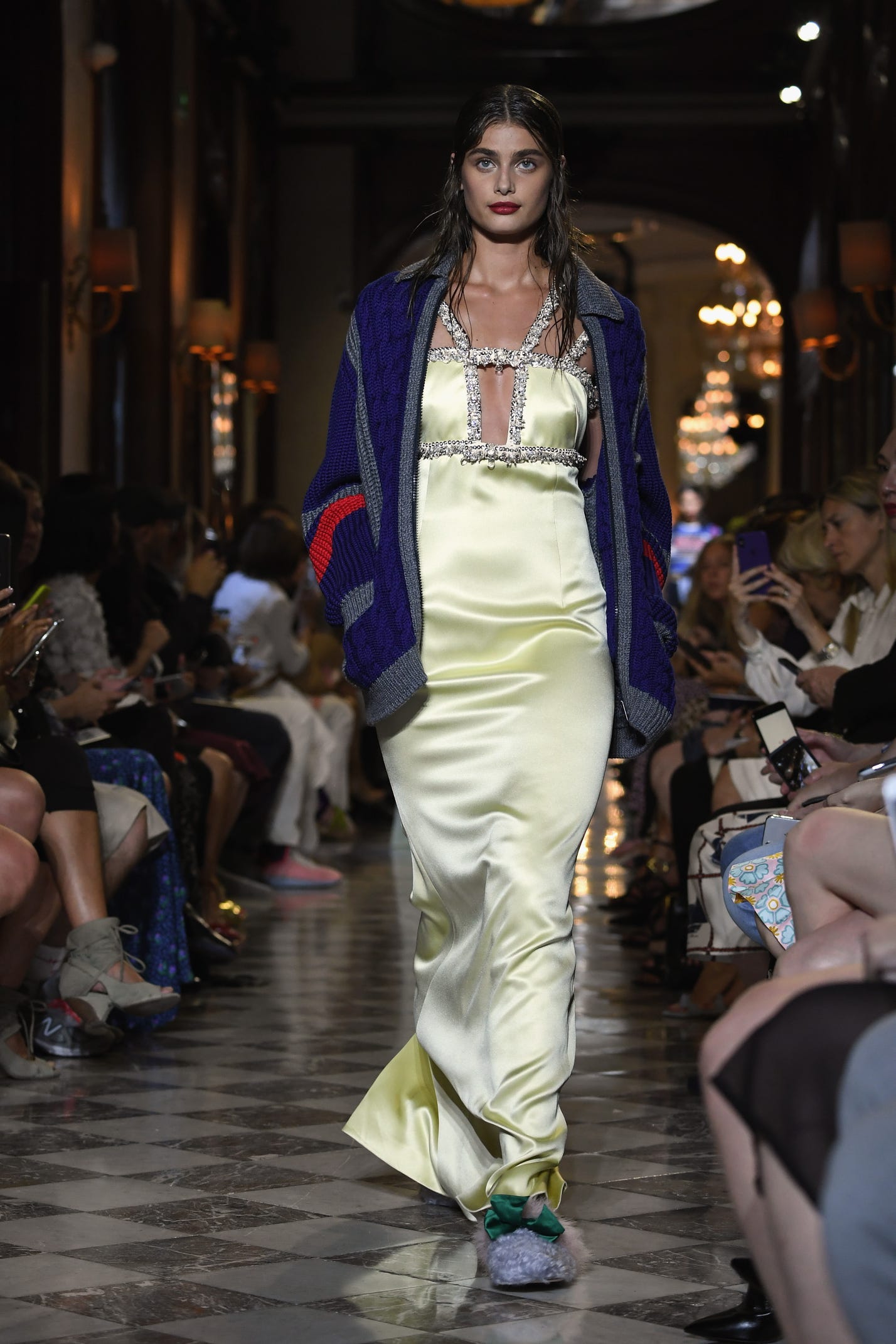 Come ci hanno dimostrato le sfilate di alta moda,
e in particolare la sfilata Miu Miu Resort 2019 Miuccia Prada,
il cardigan è il nuovo passepartout del 2019
e si può abbinare con qualsiasi cosa: la vera novità è
che il cardigan si porterà con tutto.
As the haute couture shows have shown us,
and in particular the Miu Miu Resort 2019 Miuccia Prada fashion show,
the cardigan is the new passepartout of 2019
and it can be combined with anything: the real news is
that the cardigan will carry with it all.